Panel of experts share their winning secrets while dispelling myths surrounding non-qualified loans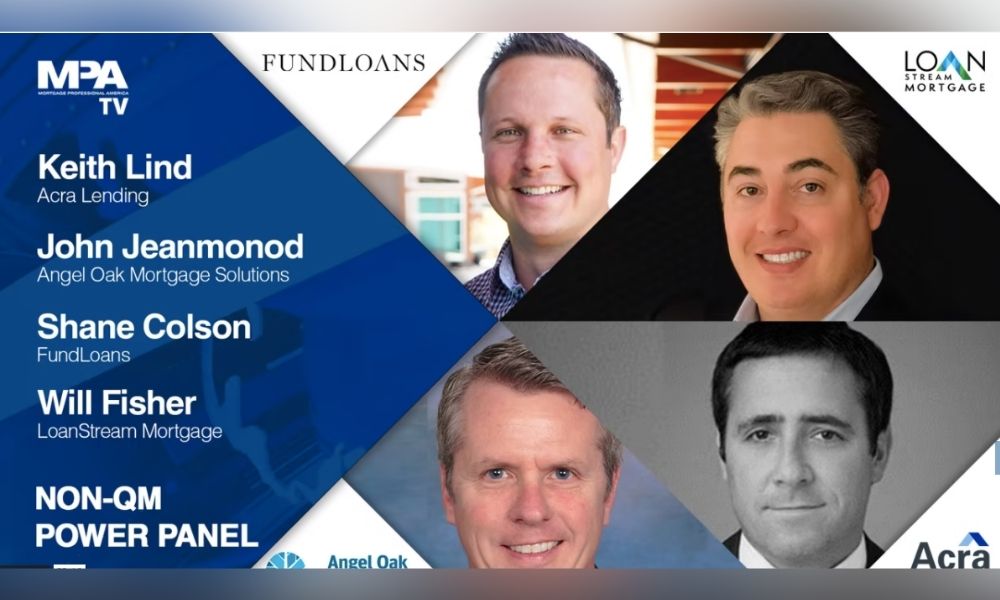 Non-QM loans have experienced a huge resurgence since the height of the COVID pandemic last year.
With more people becoming self-employed, brokers are having to find alternatives to traditional forms of lending, and with the refinance boom coming to an end industry experts believe there has never been a better time for brokers to focus on non-QM.
MPA TV invited a panel of mortgage experts to examine how brokers could diversify into non-QM and make the most of the product.
Watch now: Non-QM Power Panel
Hosted by MPA managing editor Paul Lucas, guests Keith Lind, from Acra Lending, John Jeanmonod, of Angel Oak Mortgage Solutions, Shane Colson, of FundLoans, and Will Fisher, of LoanStream Mortgage, also discussed a host of related issues, including the negative perceptions surrounding non-qualified loans.
Read more: Finance of America Mortgage chief on "the future of lending"
The four agreed that COVID had been the 'stress test' the industry needed to demonstrate that non-QM could perform brilliantly and attract investors over the last 12 months.
Lind said: "The underwriting and the performance has been pretty spectacular. We're almost a year through this and I think the biggest impact that we're seeing is the number of new investors entering the space."
For his part, Jeanmonod, the regional VP of sales at Angel Oak Mortgage Solutions, described his company's $10 billion plus in non-QM closing this month as a "huge milestone", predicting that 2022 would be an even better year.
The success of non-QM was in stark contrast to the decline in refinancing loans – according to Jeanmonod they dropped by half compared to last year – stressing the need for brokers to diversify their portfolio.
Colson, account executive at Fundloans, revealed that broker shops were reporting up to a 50% slump in refinances, prompting a scramble among brokers to find business.
"You can see the need for non-QM, they're digging through their drawers for all those people they passed up over the last year – those are the brokers supplementing their income right now," he remarked.
A predicted rise in the mortgage rate would help boost non-QM and make it an even more attractive proposition for borrowers, the panel agreed.
"History proves that when rates go up, non-QM is fantastic. If you look back between 2016 and 2018 (when rates) rose up to 3%, they were the banner years for the product," said Fisher, Loanstream's executive vice president of non-QM.
Read more: Non-QM charging forward
The panel identified self-employed workers – a booming sector in the labor market – as the biggest group of potential clients for the product and "a huge opportunity" for brokers, according to Lind, Acra Lending's executive chairman and president.
He said: "More and more people are starting businesses, and more and more people are becoming self-employed. Think about all the Uber drivers as an example – it's a huge opportunity."
The main stumbling block for brokers could be in changing clients' perceptions of non-qualified loans, and the lingering but largely unfounded suspicion that non-QM was merely a new term for subprime – the product widely seen as having caused the 2008 financial crash.
The four noted that greater loan equity, improved underwriting methods and greater safeguards overall had done a lot to overcome negative perceptions about non-QM.
Fisher said: "There are so many more guardrails now, and the borrower has changed – the days of 100% LTV are gone."
Colson agreed: "It's a different animal, and to compare the two is not really fair in my opinion."
Watch the video to find out more about educating brokers on non-QM and attracting new investors.
Source: MPA Magazine